Nutrition Fair, 8th February 2023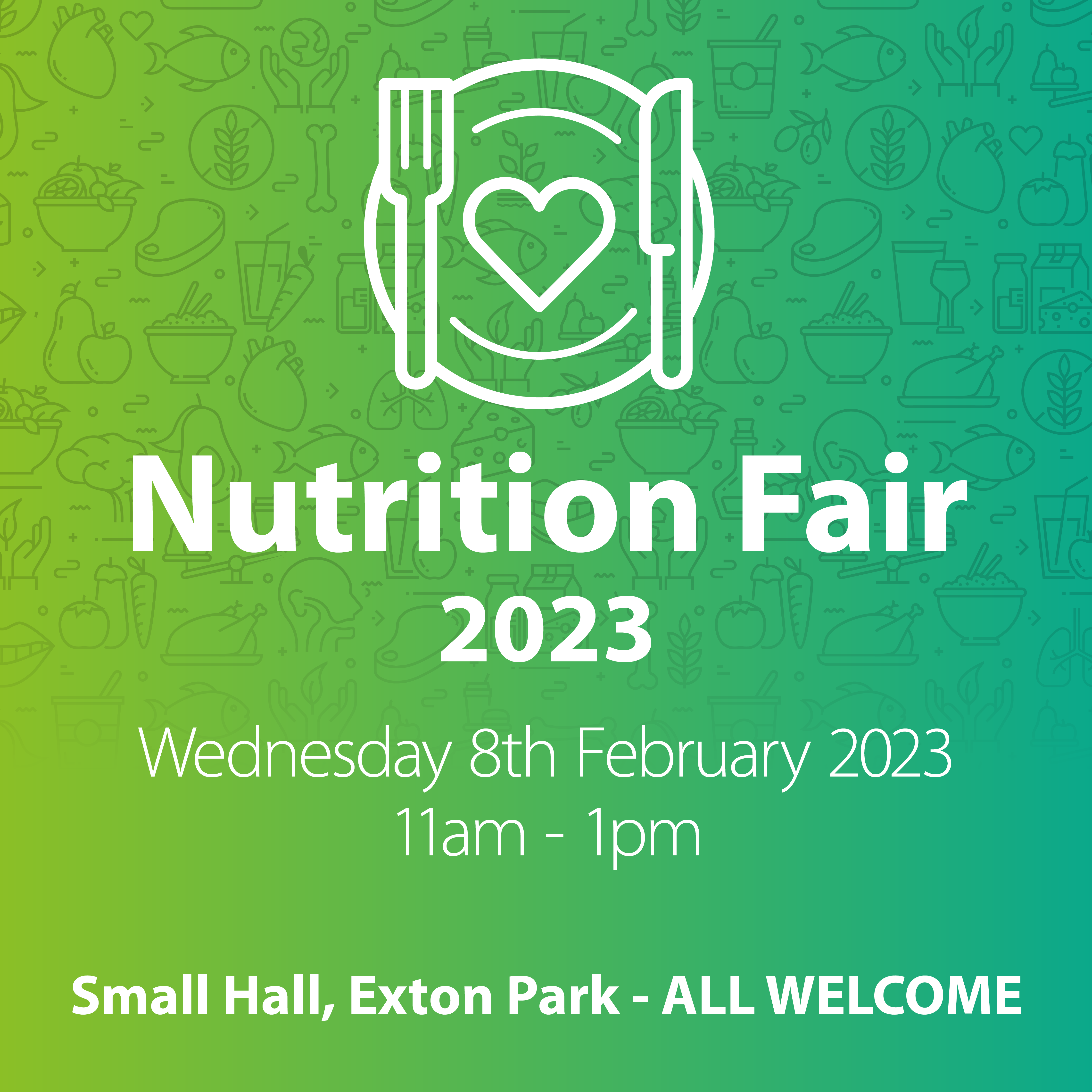 The Nutrition Fair aims to keep New Year resolutions going into February. If you started the New Year with plans to make some lifestyle changes, but are struggling to stay motivated, then a nutrition fair being run by students from the University of Chester might be just what you need! The Fair is hosted by final year Human Nutrition, Nutrition and Exercise and Nutrition & Dietetic students, who are keen to encourage visitors to 'forget the fads' and explore different ways to stay healthy. For the first time since 2020, the fair will be taking place live, in person in the Small Hall at Exton Park campus. The date for the diary is Wednesday February 8th from 11.00am until 1.00pm. Students will be presenting live, offering healthy lifestyle advice, interactive games and top tips to help encourage people to think about ways they can lead a healthier life. Click the button below to see whats included in the Nutrition Fair 2023
Feedback from students attending previous events has included:
I think the nutrition fairs are great; there's a lot of variety with lots of different things going on. Many of the stalls addressed really important key issues relating to today's society, illness and diseases!
For more information about the Nutrition Fair 2023, please contact the Department of Clinical Sciences and Nutrition by e-mail: clinicalsciences@chester.ac.uk or telephone 01244 513090.
Like what we're doing?
Here's
what we did last year!